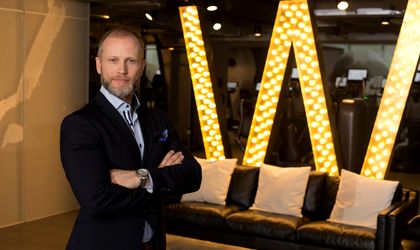 World Class aims to top EUR 30 million in revenues by the end of 2018, the company announced. World Class Romania, the largest health and fitness network in the country, continues to expand at national level by opening new clubs close to residential or business areas.
According to company representatives, the impact of World Class Romania's strategy is notable, as it brought the company has a membership base of nearly 60,000 at national level and has exceeded 1.2 million participants during the year, in group fitness classes.
Comparative data for 2017 shows that World Class revenues stood at around EUR 25 million, with a total increase of 34.7 percent compared to 2016, and for 2018 World Class is expecting to reach EUR 30 million in revenues. Also, nutrition supplements sales reveal a record growth of 147 percent over last year. Moreover, the demand for personal training sessions increased significantly in 2017, and figures show that the most important increase is that of personal training packages, which sold 40 percent higher than in 2016 and stands for 13,6 percent of the World Class revenue, bringing over EUR 3.3 million from this type of services only.
"We know that the health of a nation is closely related to the degree of activity or inactivity encountered. Healthy people mean a healthy economy, less money spent on medical care and hospitalization, fewer medical leave, happier more productive and efficient employees. We know that we have achieved our goal when people are aware of the benefits of healthy living and are committed to making health and fitness a daily priority. More and more of our members are requesting our customized services to support their lifestyle", said Kent Orrgren, CEO of World Class Romania.
Also, the evolution of figures is reflected in the strategic expansion of the network. The company's most recent club, opened and active, is World Class Titan Park, which has become new opportunity for World Class to be closer to more and more Romanians and to attract them to the benefits of an active life. In the next period, World Class will open two new clubs in Bucharest, one in the Obor area, at Veranda Mall and one in AFI Tech Park, a new business campus located in the heart of Bucharest.