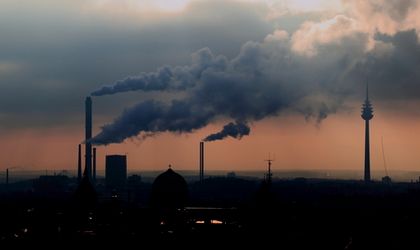 The World Bank is planning to use about USD 200 billion to fund climate change action between 2021 and 2025, according to The Guardian.
The WB's funds are aimed at helping countries adapt to the effects of climate change and reduce greenhouse gas emissions.
The USD 200 billion figure is a doubling of the five-year investment plan that came after the Paris agreement in 2015.
Governments will meet in Poland over the next two weeks in order to come up with an implementation plan for the Paris agreement. Signatories have pledged to keep global warming to no more than 2 degrees Celsius above pre-industrial level, with an optimistic target of 1.5 degrees.
If warming reaches 1.5 degrees Celsius, reports have shown that the dangers of extreme weather will increase significantly.
World Bank president Jim Yong Kim said that the poorest and most vulnerable people were at the greatest risk from climate change.
Some of the funding will go towards things like early-warning systems and high quality weather forecast, to help 250 million people in 30 developing countries prepare for extreme weather. Money will also go towards "smart agriculture", which is better adapted to changes in weather.