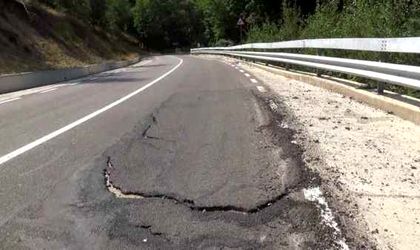 The fatalities on Romania's roads reached 1,913 last year, more than double the number of fatalities comparted with the EU-28 average of 925, according to data posted on the World Bank blog by Radoslaw Czapski, senior infrastructure and transport specialist at the international financial institution.
He went on to point out that Romania's fatality rate keeps increasing, reaching 95 per million in 2016.
"Fatality rates in the country are high primarily because of an increase in motorized vehicles on the streets as a result of surging economic growth, a failure of drivers to comply with speed limits, a seeming inability to adjust their speed to driving conditions, and a road infrastructure system that is unforgiving to human error," wrote Czapski.
The specialists described some of the common practices in reducing car crashes on roads such as limiting speeds for roads where there are no median or roadside barriers. More safety measures should also be deployed in areas with high pedestrian traffic.