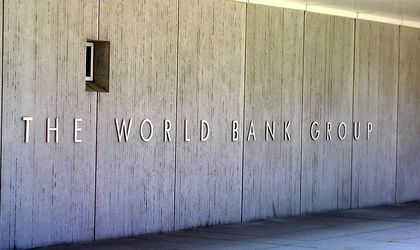 The World Bank forecasts that Romania's economy will grow by around 5.1 percent due to the effects of the fiscal stimulus and the overall growth of the economies in the European Union.
However, the bank warns that without "corrective measures", the fiscal deficit is set to reach 3.3 percent of GDP, which could see Romania re-entering the Excessive Deficit Procedure of the EU.
According to the forecast, Romania's economic growth will slow down to 4.5 percent in 2019 and 4.1 percent in 2020.
"Strong private consumption aided by the expansionary fiscal policy and continued growth in real wages, partly supported by minimum wage increases, should boost real incomes and lead to further declines in poverty incidence. Moreover, the planned introduction of the Minimum Social Inclusion Income program (MSII) is expected to improve targeting and increase the level of benefits for the most vulnerable. The USD 5.50/day 2011 PPP poverty rate is projected to decline to 22.6 percent in 2018, 21.7 percent in 2019, and 20.9 percent in 2020," said the World Bank in its Macro Poverty Outlook report.