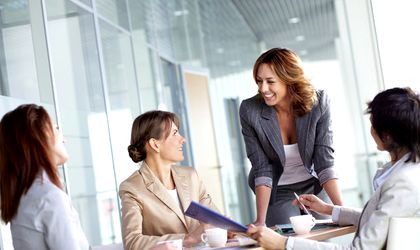 Romanian women are leaders in the EU in terms of their involvement in professions that are traditionally male-dominated, such as exact sciences, math and computer science, said World Bank executive Director Kristalina Georgieva in a speech at the National School of Political and Administrative Studies (SNSPA).
Georgieva noted that women in Romania were much more likely to gain an engineering or manufacturing diploma compared to women in other EU countries.
Romania also has the lowest gender pay gap in the EU, at 5.2 percent, compared to the EU average of 16 percent, the World Bank executive added.
She also highlighted the crucial nature of investing in human capital for economic success in an era defined by challenges related to technological developments.
"In order for countries to succeed in this rapidly developing digital economy, equality of opportunity in the workplace between men and women is necessary in all sectors and regions," Georgieva said.
Furthermore, she notes that Romanians' productivity can be increased by promoting a well-performing healthcare system.
"In the past two decades, there have been many improvements in the healthcare sector, but more must be done to reach the levels of other EU countries. A more balanced and integrated healthcare system will improve people's lives through solutions that reveal health issues at an early stage, thus increasing productivity," she said.