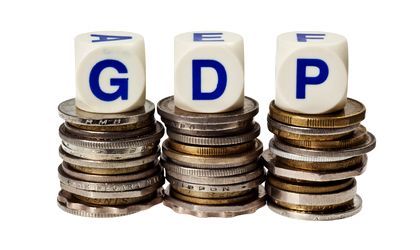 Romania will post a 5.1 percent growth in 2016, the World Bank's latest ECA Economic Update shows. The financial institution's previous estimates, released in June, had placed the performance of the Romanian economy at 4 percent.
The WB also warns that the 5.1 percent growth, which follows last year's 3.8 increase, will not be replicated in 2017, when the financial institution believes that the growth pace will slow down again. Specifically, the WB forecasts a 3.8 percent growth for 2017 and a 3.4 percent growth for 2018.
"Growth is expected to remain solid in 2017 as additional fiscal relaxation measures will be implemented, including a further VAT cut to 19 percent, the elimination of the special construction tax and a reduction of the excise rate for fuel," the report reads. "Protracted low inflation and accommodative monetary conditions may help improve corporate credit, positively impacting private investment. However, the adoption of the debt discharge law has introduced uncertainty into the legal framework of the financial sector with potentially negative effects on financial inclusion, bank balance sheets and the construction sector and will likely lead to legal challenges by the banks."
"Acceleration of consumption is also expected to widen the current account deficit," the report reads, and "the current account deficit is expected to widen to 3.6 percent in 2017 due to strong import demand."
"In line with the 2016 budget program and the Medium-Term Fiscal Framework of the government, the consolidated budget deficit is projected to widen towards 3 percent of GDP in both 2016 and 2017, pushing public debt to 40.3 percent of GDP in 2017, from 39.8 percent in 2015. The decline in revenues may be partly compensated by lower than expected capital spending, due to a lack of sufficient EU funds projects for the period 2014-2020. The government will need to contain current spending pressures and improve tax efficiency to avoid entering the Excessive Deficit Procedure (EDP)."
Risks & Challenges Romania is facing
According to the WB report, the approaching December 2016 general elections increase the risk of further ad- hoc spending and slowdown in the implementation of structural reforms.
"Over the medium term, the focus of fiscal policy needs to be rebalanced from boosting consumption to supporting a sustainable growth path that would put Romania on a trajectory to becoming a high-income country," the report reads. "Structural reforms that will help enhance the productive capacity of the economy include measures to combat corruption, enhance the quality of spending, strengthen the public administration and SOEs, and simplify the regulatory environment. Renewed efforts are needed to improve labor participation and generate broad-based employment, as unemployment remains high among the youth and the low-skilled, and to ensure that all Romanians get access to high quality public services."
Georgeta Gheorghe