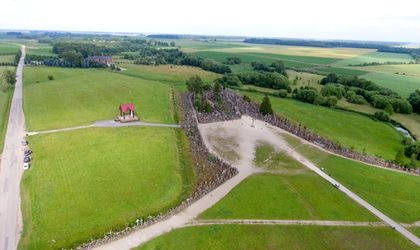 A report published Monday by the World Bank shows that the poorest regions in Romania, Poland, Hungary and Bulgaria will become richer on average than the "lagging regions" of Italy, Spain, Portugal and Greece by 2025, if the trends of the past decade were to continue.
Europe's "lagging regions" include poor low-income regions in Central and Eastern Europe, many of which are converging rapidly, as well as low-growth regions in Southern Europe, which are experiencing stagnant productivity and job destruction.
In fact, the economic hierarchy of European regions is on track to experience a sharp change within the next decade.
Both sets of lagging regions face common challenges that constrain long-term growth prospects, including low levels of labour market participation, incomplete structural transformations, and large gaps in critical endowments like skills and institutions, according to the World Bank.
Between 2005 and 2015, the low-growth regions in Southern Europe experienced zero growth in GDP per capita compared with the EU average of 2.1 percent annually.
By contrast, annual growth in low-income regions (in Eastern Europe) averaged 4.6 percent. If these trends were to persist, there would be a radical restructuring in the economic hierarchy of European regions, with low-income and low-growth regions having traded positions by 2025.
Even within these groups, there is a significant heterogeneity. Bulgarian and Hungarian regions are on a much slower convergence path than Romanian and Polish regions, while Portuguese regions are performing slightly better than other low-growth regions. Greece displays all the characteristics of low growth regions, but at income levels much closer to those of low-income regions.
Photo: dreamstime.com