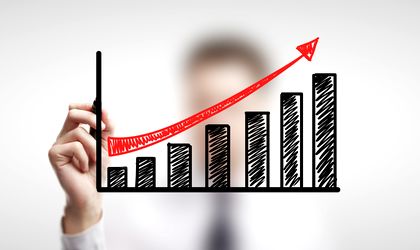 The World Bank has improved slightly the growth forecast for Romania's economy in 2016, from 3.9 to 4 percent. However, its biannual 'Global Economic Prospects' report, released on Tuesday, has revised downwards the growth forecast for the next two years.
According to the report, The World Bank forecasts that in 2017 and 2018 Romanian economy will have a 3.7 percent and 3.4 percent growth respectively, down by 0.4 percent and 0.6 percent, compared to the January 2016 forecast.
World Bank growth forecasts regarding Romanian economy are more pessimistic than those released by the International Monetary Fund (IMF) and the European Commission (EC). According to the IMF, Romanian economy will experience a 4.2 percent increase in 2016, thanks to the introduction of measures aimed at boosting consumption, followed by a slight decrease, in 2017. The EC forecasts a 4.2 percent growth for 2016 and a 3.7 percent growth in 2017, respectively.
According to data released by Eurostat on Tuesday, Romania reported an economic growth of 1.6 percent in Q1, compared to the previous quarter, representing the highest economic growth rate among EU member states. In the first quarter of 2016, compared to Q1 2015, Romania and Sweden posted the highest economic growth rates among EU member states (4.2 percent), followed by Slovakia (3.7 percent) and Spain (3.4 percent). With a drop of -1.4 percent, Greece was the only EU member state to record a decline in the period under survey.
A recent report by Saxo Bank placed Romania among the top performers in Europe, with a reported GDP growth of 1.6 percent in Q1 2016, compared to the previous quarter, the highest growth among the 20 countries analysed.
According to the World Bank report, the overall growth forecast for the Europe and Central Asia (ECA) region, which includes Romania, is of 1.2 percent, 0.4 percent less than its January estimate.
Georgeta Gheorghe