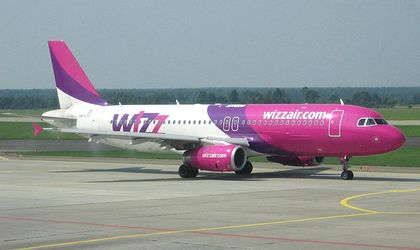 Low-cost carrier Wizz Air will move all the flights from International Airport Transilvania Targu Mures to International Airport Avram Iancu from Cluj for two weeks because because of the repair works planned at the runway in Targu Mures.
The representatives of the Targu Mures airport said on Friday that the overhaul of the runway will improve the operational conditions for all the airlines.
"Wizz air company took this decision as the overhayl if the runway is needed. This is why the head of the airport together with the Mures Council will make all the necessary approaches to open a new landing/take-off runway, " said the representatives of Targu Mures airport.
According to them, the investment will be made from the funds of the Mures Council, taking into account that the Transilvania Airport doesn't have the possibility of accessing European funds through the Master plan of Transport for the repairs before 2020.
"The works amount value is estimated at RON 77 million. For us, the passengers' safety is the first priority and the overhaul is not only in the airport's interest, but mainly in the passengers' interest," says the representatives of the airport.
Georgiana Bendre