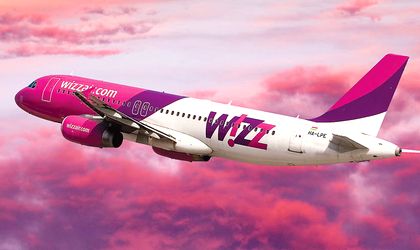 Low-cost carrier Wizz Air has announced the introduction of two new routes from Bucharest to Hanovra and Billund starting with December 13 and 16 with two flights per week, on Tuesday and on Saturday, respectively on Monday and Friday. The reservation prices start from RON 109.
Billund is a city from Denmark known for its Legoland theme park. It is a popular destination for tourists and especially for families with children.
Hanovra is an important city from Northern Germany with touristic attraction such as Herrenhausen Garden. It becomes the 124th airport from Wizz Air's network.
Wizz Air will increase its fleet to 20 air crafts within the country until the end of 2016 and will operate in 9 airports, out of which 7 are operational bases led by the young fleet Wizz, the company has also announced. Wizz Air currently offers 118 routs to 16 countries, the tariffs starting from RON 39, ensuring the accessibility between Romania and the rest of the Europe.
"We are glad to announce two new attractive routes for Romanian customers. Wizz is already the biggest air company from Romania. We continue to identify low-cost travel opportunities for our customers, but adding, this time Denmark, the 18th available country from Bucharest at low tariffs Wizz, as well as Hanovra, the newest airport from Germany. The new routes consolidate the leader position of Wizz in Romania, keeping the commitment to offer passengers a superior experience at board, at the lowest tariffs, " said Tamara Vallois, head of communications Wizz Air.
Georgiana Bendre