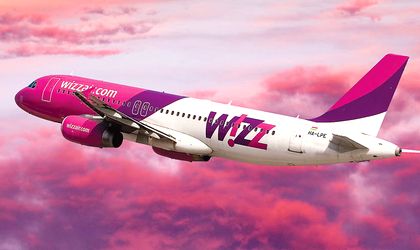 Low-cost airline Wizz Air has announced the inclusion of Satu Mare among its international destinations, reaching 10 airports in its local network.
The company will launch flights from Satu Mare to London Luton starting October 31. There will be two flights each week.
At present, the airline offers 120 routes to 18 countries from the airports in Romania. The company employs over 600 people in the country.
"We are thrilled to announce Satu Mare as our tenth Romanian airport and will be the first airline to offer international services from the airport. We are sure that our new route to London will be welcomed by consumers as we bring low fares to the region," said George Michalopoulos, chief commercial officer of Wizz Air, adding that UK passengers will also be interested in visiting one of the oldest cities in northwestern Romania.
Over the past 12 months ending 31 August 2016 Wizz Air carried more than 5 million passengers to and from Romania.
The company plans to reach a fleet of 20 aircrafts for the local operations by the end of this year.
Throughout 2016 Wizz Air has already announced and will start 28 new routes connecting Romania with the rest of Europe, including the airline's first internal route connecting Bucharest with Cluj-Napoca, according to a statement.
Ovidiu Posirca