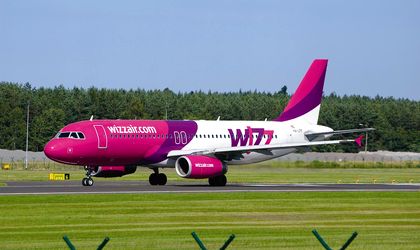 Low-cost airline Wizz Air has announced it will cut back its transport capacity at Cluj Napoca airport by 26 percent, and will move these operations to the Targu Mures hub.
The decision was made after new airport taxes were introduced and existing ones increased. Wizz Air will reduce its fleet of three planes at its Cluj operational base by an Airbus A320 and move the plane to the Targu Mures airport.
The Cluj flights to Dusseldorf, Roma and Dortmund will be moved to Targu Mures and the frequency of flights to Milan and London will also be reduced.