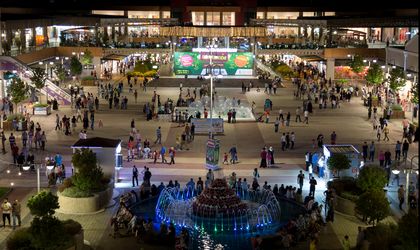 According to an analysis of the residential and business real estate platform, Wizmo.ro, commercial spaces represent a real estate segment more and more attractive for investors, posting annual growths close to 15 percent. Financers, who choose the the big cities of Romania, aim to get yields close to 7 percent/year.
Due to the constant increase in the purchase power, in the last years was more and more visible the consumption behavior of population, which was seen in the commercial segment. According to the Wizmo.ro specialists, the main engines of the commercial real estate market are the yields, the occupancy rate of properties and the trust in the real estate investments. Currently, Romania offers more attractive yields than the countries in the region on this segment (7.25 percent in 2017).
The commercial investments went in the last period in the cities with over 100,000 citizens. The regions with the highest yields in this segment are Bucharest, Cluj-Napoca, Timișoara and Iași.
"The entry on the market of the sellers who can afford long-term rents, together with the constant development of the local market, have led to the increase in the commercial spaces segment," said Marteen Deboo, CEO Wizmo.ro.
Cluj-Napoca is among the cities with the highest attraction on commercial segment, where the stock of this kind of spaces exceeds 350,000 sqm, according to an analysis of Wizmo.ro and RE/MAX Grup de Lux.
A strong impact in this respect was the launch of the two local malls on the market, which led to a surplus of over 100,000 sqm of commercial spaces, which resulted also in additional investments made by the big retailers and the top brands.
As a demand ratio, on the commercial segment in Cluj-Napoca can be observed the orientation towards the food segment, pharma, cafes/restaurants, followed by commercial spaces for clothes-footwear, interior decorations or real estate.