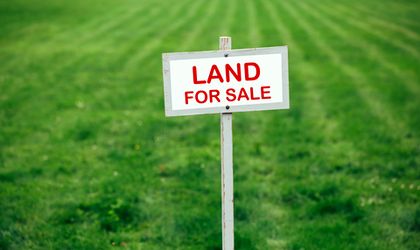 According to an analysis made by Wizmo.ro, a real estate platform dedicated to both the residential and business sectors, and RE/MAX Luxury Group, one of the franchises of RE/MAX Romania, 85 percent of the land sold in Romania are sought out by residential developers. Furthermore, 70 percent of the land buyers are real estate developers.
The growing demand on the residential market has led real estate developers make more and more land acquisitions, which is why this type of property has been in very high demand lately. According to specialists at Wizmo and RE/MAX Luxury Group, the sale time of a land plot depends mostly on its type, as well as its status from an urbanistic point of view. For example, small, urbanised land that is listed at a correct price would be sold in 3 to 6 weeks.
Land without an Urban Zone Plan (PUZ) take a longer time to sell, from 6 to 18 months. On the other hand, the transaction time for land that requires substantial investment, a more detailed analysis or more time given by the buyers can be from 3 months to a year.
"Land transactions are in high demand in all interest areas in the country, and in 2017 there was a considerable growth of this segment. Among the reasons that have determined this evolution are the general market dynamic context, the increase of prices per square meter, as well as the Urban Zone Plans that have been finalised over the last two years. At the same time, the trend was supported by the growing number of real estate investors," said Marteen Deboo, CEO of Wizmo.com.
According to Sorin Todorut, a RE/MAX Luxury Group representative, 70 percent of the land buyers are real estate developers, experienced clients who know the market and the urban regulations. The commercial and industrial segments are approached mostly by those who are already active in the field and who count on investment depreciation over time through rentals. More attention can also be observed from clients who just want to build their own home, and who get informed beforehand and consult with specialists in various fields in order to make sure they make a good decision.
Among the most frequently encountered demands of investors who want to buy land are a clear legal status, the return on investment, as well as the urban status (urbanism certificate/construction permits).
According to the analysis, the counties with the most land transactions are Bucharest, Cluj and Timisoara, areas with a high potential for economic and real estate development.
Photo: dreamstime.com