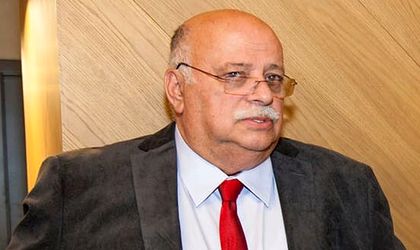 The former CEO of GTC, developer of America House or City Gate, Shimon Galon, one of the veterans of the Romanian real estate market, present since 1999, founded in 2014 the administrative and management company Real-Sol.
"Real-Sol takes all the obligations of a developer, starting from its idea, from due dilligence, to marketing or financing, even the development site control.  Now, our clients, most from Israel, but also from UK, US and Switzerland, made us open offices in Poland, Bulgaria or Latvia," said Shimon Galon.
Located in high-potential real estate areas, the assemblies will deliver 370 apartments, following investments of over EUR 25 million. Real-Sol has also recently completed the Park Inn Hotel in the Polish city of Poznan, under Radisson's management.
Two other ongoing reference projects are a residential complex with 500 apartments in Riga (Latvia) and the Gvi Town residential project in Bucharest, the Mihai Bravu area, which comprises over 250 apartments.
"The Jewish Cemetery" from northern Bucharest
A special project by Real Sol is the Danube Residential Boutique – a boutique apartment building in the North Railway Station area of ​​the capital, which turns the former Danube hotel into an small apartment building.
"Danube's investor bought the property in 2007-2008, he lives in Hong Kong now. I can tell you that he will never recover his money, we are developing the conversion of the hotel into a residential property, but he has to put in another EUR 2.5 million or so, after he's already paid a few million for this property. At least he will cut his losses", said Shimon Galon.
In fact, Shimon Galon says that there is an area in the northern part of the city that in Israel is known as the Jewish Cemetary, because a lot of jewish investors put money into it and lost it.
"The way we receive payments is how we manage to convince our clients to go with us. When the developer takes their money, that's when we take our money, not before. This way we were able to manage investments worth EUR 150 million in 2017 and an estimate of EUR 250 million in 2018.
The project managed by Real-Sol
Located in the Pipera area, close to the office pole and shopping centers, Amethyst Residence will provide partial dwellings in a common building, each apartment having an individual entrance and ensuring peace and privacy and it will require an EUR 3 million investment.
The EUR 6 million investment North Oasis Complex in Sisesti, located in a growing area in the north of the capital, is a complex of spacious apartments that will create a private and secure community.
Exiting Bucharest, Real-Sol leads the development of a unique project in Craiova, Romanescu Park Residence. The ensemble, located in the immediate vicinity of the largest park in central Europe, Nicolae Romanescu Park, will contain 14 apartment buildings to be delivered from autumn 2019.
The total investment is around 20 million euro.
We started the planning process for an 450 apartments project in Cernica, with a first phase which includes 108 apartments.
The problem with the workforce
"Construction companies cannot find workers and they are forced to bring people in from Vietnam, for example. Back in 2008, we were speaking about a workforce crisis, but we could to the villages surrounding Bucharest and easily find workers. And the problem is that the construction costs are increasing, while the margins are dropping," said Galon.
According to Shimon Galon, the construction of the first phase of GVI Town, a residential project with 250 apartments in Mihai Bravu, took 12 months. The second phase is already estimated to take around 7 or 8 months longer.
On the profit margin of construction companies, Galon said that it is rarely above 5 percent for a good project, while developers make a profit of less than EUR 18,000 for an EUR 60,000 investment, without taking the land into account.