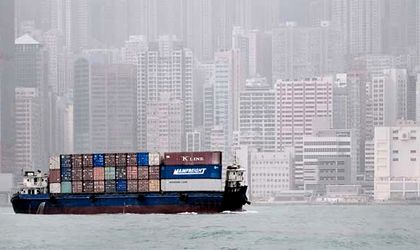 Logistics service provider The Wim Bosman Group officially announced that the organisation is going to change its name to Mainfreight as of December 2016. For the first 9 months of 2016 Mainfreight Romania posted a turnover of 52 million RON, up by 13 percent year-on-year and doubling the profit achieved in the same period.
In the first nine months of 2016, the company also grew the number of employees from 193 to 220. Also this year, the Group's subsidiary in Romania started to expand storage facilities for another 5,000 sqm in the Logistics Park in Ploiesti, an investment estimated at EUR 2 million. The local company has allocated a budget of EUR 0.5 mil. to enhance and modernize the fleet.
"The new identity makes us more confident in our development goals and reinforcement of our team on the basis of strong values such as collegiality, support and flexibility in our customer services. Preparing for this final step in the transformation process that started 5 years ago, made us to be ambitious, disciplined in execution and wanting more from ourselves. Results after the first nine months show that our seriousness and involvement were the best argument for budget estimates at the beginning of the year," said Emil Ion, Managing Director Mainfreight Romania.
In the last five years the company opened new branches in Bergen op Zoom (The Netherlands), Cluj-Napoca (Romania), Frankfurt and Gelsenkirchen (Germany), London (United Kingdom) and Poznań/ Luboń (Poland). Beside expansion of our branches in Europe, we also changed addresses at our Air & Ocean branches in Rotterdam and Antwerp and already re-named the existing Wim Bosman branches in the countries France, Poland, Russia and Ukraine to Mainfreight.
In April 2011 the Wim Bosman Group was purchased by Mainfreight and as a result of this acquisition the organisation became a global player backed by a powerful network for customer specific and preferably integrated warehousing, transport and distribution solutions. 
Mainfreight is a logistics service provider with 239 branches all over the world. The Wim Bosman Group has been a Mainfreight member since it was purchased by the organisation in 2011.