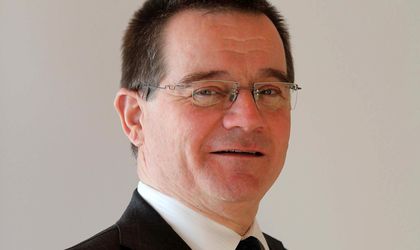 Romanian energy provider and distributor Electrica SA has appointed Willem Jan Antoon Henri Schoeber as provisional member of the board, replacing Michael Boersma, who has renounced his position.
Schoeber will hold this post until the next meeting of the Ordinary General Meeting of Shareholders, but no later than December 14, 2019.
A Dutch and German citizen, Willem Schober has over 40 years experience in the energy field. The bulk of his experience was accumulated within groups Shell and EWE, where he held various top management positions in subsidiaries in the Netherlands, Finland, Turkey, Germany and the USA.
Since 2013 he continued his career in the position of independent business consultant and as a member of the board of directors of several companies in Europe.
Willem Schoeber graduated from Eindhoven University of Technology and holds a PhD in technical sciences. He has also published numerous scientific papers and holds several patents.
Electrica SA is administered by a board of directors composed of seven members starting this May: Arielle Malard de Rothschild, Cristian Busu, Ioana Alina Dragan, Corina Georgeta Popescu, Bogdan George Iliescu, Pedro Mielgo Alvarez and Willem Jan Antoon Henri Schoeber.
Cristian Busu, Ioana Alina Dragan and Willem Schoeber have also been appointed in Electrica's Committee for Strategy, Restructuring and Corporate Governance starting this May.
Natalia Martian