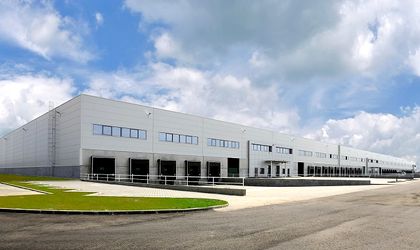 CTP has announced that it had reached the 5 million lettable sqm milestone this month in Europe. The company has developed a portfolio of business parks over the past 20 years that are strategically-located throughout central Europe with a 95 percent occupancy rate, generating approximately EUR 280 million of rental income for 2018.
The properties have over 415 tenants employing over 60,000 people in a variety of industries, manufacturing, R&D, logistics, distribution and ecommerce across 8 countries.
"CTP is grateful to its long-term business partners, the communities, authorities, its long-term tenants and financial partners. CTP is looking forward to extending the portfolio whereby more than 60 percent of new projects are being developed for existing tenants. We see multiple opportunities in central European region, not only in capitals but also in regional cities, to develop full service business park with a combination of logistics, distribution and high-tech industries," says Remon L. Vos, the CEO of CTP.
As part of a strategy to reach a goal of 10 million sqm, the company has invested in a substantial land bank for future growth, with enough land to support development up to 8 million sqm.
"This is for us an important milestone to achieve our goal. We would like to thank all the stakeholders, especially our clients, banking and financial partners, the local communities, officials, real estate advisors and letting agencies. And of course, the most important – our superior team of over 370 property professionals who have helped us achieve this milestone," says Richard Wilkinson, CFO at CTP.
In Romania, the company announced that it will soon reach, probably in Q1 2019, the one million sqm milestone. Most of the deals agreed by CTP are located in the parks near Bucharest, but important deals have also been signed for properties near Sibiu, Timișoara, Deva, and Pitești. Around 400,000 sqm are currently under construction, half of which are to be completed in Q1 2019.