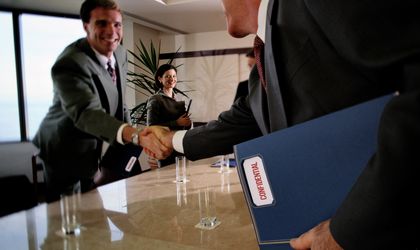 Romania's mergers & acquisitions (M&A) market stood at EUR 3.24 billion in 2017, stemming from 153 transactions, according to a report published by law firm CMS and EMIS.
The manufacturing sector recorded the biggest number of transactions (39), followed by real estate & construction (30) and wholesale&retail (15).
The report states that the M&A market reached close to EUR 2 billion in 2016.
Top 10 deals in Romania in 2017
EUR 401.2 million
Enel buys 13.6 percent of Enel Distributie Muntenia and Enel Energie Muntenia
EUR 350 million
Penta Investments takes over A&D Pharma Holdings
EUR 240 million
Banca Transilvania buys 99.2 percent of Bancpost
EUR 208 million
DS Smith purchases EcoPack/EcoPaper
EUR 169.2 million
Revetas Capital acquires Radisson Blu Hotel in Bucharest
EUR 164.7 million
Electrica buys 22 percent stake in four of its subsidiaries
EUR 153.9 million
Key Safety Systems buys Takata Corp operations in Romania
EUR 151.3 million
Vitruvian Partners takes over 30 percent of Bitdefender
EUR 134 million
Polaris Private Equity acquires Premium Porc Group
EUR 128.9 million
Dynamic Selling Group; Chimcomplex buy certain assets of Oltchim