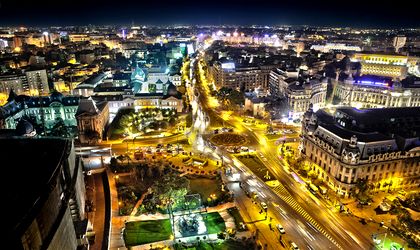 The summer is getting hotter and hotter, so it's the perfect time to go out and enjoy the events from this weekend.
 The Masca theatre will organize during June 16-20 starting with 10 am, the sixth edition of "International Festival of Live Statues", which will be held this year in three different spaces. The "statues" will be present in the garden of Filipescu- Cesianu mansion on Calea Victoriei in Crangasi park and in Alexandru Ioan Cuza park. It is a free entrance event.
 Between June 17-19, the "Namaste India" festival will take place at National Museum of Village "Dimitrie Gusti" starting with 9 am.  There will be in the program a fair with traditional products (clothes, accessories, jewlries, decorations, ingredients specific to the Indian and Asian cuisine, tea, cosmetics products, books, etc), a stand with touristic information, music and dance shows, book launches, travel stories, film projections, yoga courses, henna painting, hindi and sanskrit courses, creation loft, rroma community day.
Another festival this weekend is Natura Fest, an eco- responsible festival between June 17 and 19, in Izvor park. Natura Fest is an event dedicated to the Global Environmental Day, which tries to inspire as many people as possible to act against the increasing degradation of the environment. The singers present at the event will be Coma, Omul cu sobolani, Toulouse Lautrec, Luna Amara (OFFICIAL), ZOB, Pistol cu Capse.
In the evening a relaxing atmosphere will be in Coltea Park from the center of Bucharest, a new edition of "Summer Symphonies" started and will continue all the summer until September 25, a period in which classical music lovers can listen to famous arias and symphonies played by famous artists starting with 18:00.
Georgiana Bendre