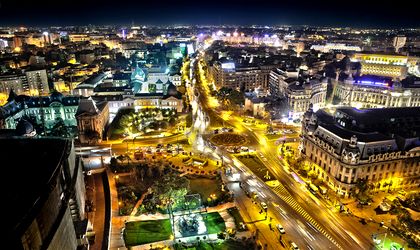 As the summer is getting hotter, there are refreshing events taking place all around Bucharest this weekend.
B-FIT in the Street! brings in Bucharest 21 theatres shows, nine participant countries and hundreds of artists. Every evening in the old town, Universitate square and George Enescu square the shows will bring fire shows and air acrobatics and giant horses and during the day will be presented interactive theatre street shows with countesses, harlequins, ballerinas and giraffes of giant dimensions.
For those who enjoy movies, it is prepared the Cannes film festival. Between June 10 and 12 will take place the first edition of Audience Award Film Festival at Bucharest that will present movies awarded with the public prize in the great festivals of the world that offer the distinctions Sundance FF, Toronto FF, Berlin FF, Rotterdam FF and other movies with a good impact on public. The projections will take place in the court yard of TIAB and the cinema Elvire Popesco. The ambassador of the first edition will be Nae Caranfil, who will also present the opening movie of the festival, the comedy of Woody Allen, Zelig, projected for the first time in Romania on the big screen.
Another festival is Street Delivery that brings together people from different parts of the city, who create things in their communities and that through their daily work contribute to society. Within this edition is brought a new generation of makers, such as product designers, fashion designers illustrators, architects, 3D artists, programmers, and traditional craftsmen such as shoemakers, watchmakers, carpenters and saddlers.
Moreover, SoNoRo Conac opens the series of concerts hosted in the patrimonial buildings from Romania with a music recital from '20s and '30s. The events will take place on Monday, June 12, at the Scene 9 residency on no. 32, I.L. Caragiale street, in historical monument mansion which was owned by King Mihai.
Last, but not least, this Friday Romania is playing against France in the opening game at Euro 2016. The match can be seen at various the terraces and bars in Bucharest, such as the terrace from Promenada mall, Stadio from the city center, Halftime Sports pub, Manasia pub, Champions-American sports bar& restaurant and Alexandru Ioan Cuza park, where there will be a special place dedicated to football fans.
Georgiana Bendre