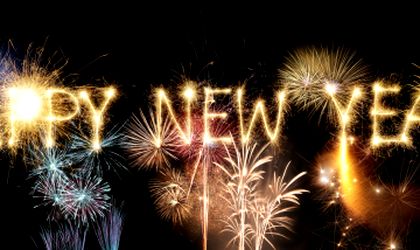 There are two more days until the end of this year. Don't you have any plans yet for the New Year's Eve? Here are our suggestions.
In Piata George Enescu, the Bucharest Mayor Office organizes a free-entrance show starting 5 PM until the morning. There will be many artists on stage, such as Delia, Loredana, Stefan Banica, Holograf, BUG Mafia, Vunk, Pepe, Andreea Balan, Corina, Proconsul, Voltaj, What's Up, Adda, Mihail. The introducers will be Mihai Morar and Diana Munteanu. The live images from the show will also be projected on led screens put on the stages and in the square, so that the show can be seen also on Calea Victoriei and Piata Revolutiei. The moment between years will be marked by fireworks that will last for 11 minutes. Moreover, it is prepared the city portrait "Bucharest selfie", in front of the Piata George Enescu stage. There will be teams of "Bucharest selfie", that will help you take pictures with friends and family in malls, parks, Christmas Market or the Old Town. The photos will be afterwards uploaded on the event page and on the New Year's Eve will be projected on the screen.
Also, the Mayor Office of District 3 is organising this New Year's Eve a party in IOR (Titan) Park with free entrance. Under the motto "A ten-rated night", the people from Bucharest can listen to the concert of B.U.G Mafia, Loredana, ROA, Mihai Margineanu and the band, Gabi Balasa, Annes, Leo Iorga and Pacifica, Adriana Rusu, Vita de Vie and Blade Strings starting 7:30 PM and will enjoy a fireworks show.
We wish you a wonderful New Year's Eve and a Happy New Year!
Georgiana Bendre