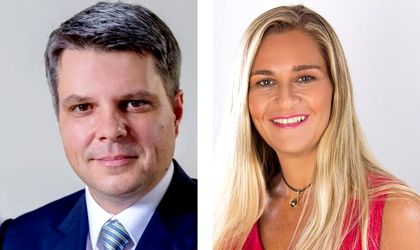 Vodafone Group will acquire Liberty Global's operations in Romania, Germany, Czech Republic and Hungary, for a total value of EUR 18.4 billion. As part of the deal, cable and broadband provider UPC Romania will be sold to Vodafone Romania.  
Murielle Lorilloux, the CEO of Vodafone Romania, stated: "This transformative acquisition will create a significant supplier of converged telecoms services adding more competition within the Romanian market. This will benefit the customers of both companies and the Romanian economy because it will be a catalyst for further innovation in services and will provide greater scale to upgrade our fixed networks. Vodafone and Liberty's businesses in Romania have in common a customer approach focused on the quality of service and are highly complementary, bringing together Vodafone's mobile customers with UPC Romania's broadband and TV customers."
Mihnea Radulescu, CEO UPC Romania, said: "It is an important strategic moment in UPC Romania's history. This transaction is a direct result of the UPC team's results over time and is a part of a larger perspective on the telecom industry's development, characterised by competitiveness and a wish to offer clients services and connectivity and entertainment experiences of better quality.
Bringing together the operations of UPC Romania and Vodafone Romania will lead to the creation of an important player with converging services, which will increase competition on the telecom market, bringing multiple benefits both to residential and business clients – more value, more choices and more attractive offers. It will also contribute to accelerating the pace of investments on the market.
Together, UPC Romania and Vodafone Romania will be able to offer broadband internet at gigabit speed as well as 5G technology in Romania, contributing to the fulfilment of strategic digitalisation objectives the country is committed to through the Digital Agenda.
Until the transaction is approved by the authorities and finalised, UPC will act independently on the market as a stand-alone company, part of the Liberty Global group. Both Liberty Global and UPC will keep their commitment to continue to invest to create value for clients, for the economy and society, and, of course, for the team.
Our main objective today is to continue our business strategy. We continue to develop and innovate our services and network, in order to offer the best experiences to UPC clients."