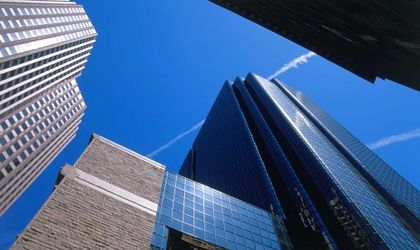 It is a very complicated thing to predict what will happen on a market, especially one as easy to disrupt as the real estate market. Stalked by crisis because of the close connection with the money markets, Romanian real estate has already had a five-year growth period since 2013. Will a crisis come? There are signs, but they are not that obvious. It might still continue to grow for a year, two years, maybe more. But what is going to happen in ten years?
Lessons learned from 2008? A sure thing is the fact that prices on residential and commercial sectors haven't exploded like they did ten years ago, and Bucharest's market seems to remain the most balanced, while Cluj-Napoca rather lost its way on housing market where rents and sales prices are higher than Bucharest.
"Romania's potential (or sustainable) economic growth is currently at around 4 percent of the EU average, below 2 percent, or around 3 percent for the countries of the region, according to the European Commission. These figures can provide a reason for optimism for Romania's long-term economy, especially given the significant potential that can be unlocked through relatively simple reforms, such as improving infrastructure. This context will also favor the good development of the real estate sector in the long run," said Silviu Pop, head of Research at Colliers International Romania.
Beyond the state's weak administrative capacity, Romania should continue to grow, as it still benefits from one of the biggest differences in labor productivity and labor costs in Eastern Europe. Internal migration will be another important factor in real estate market trends: the population of cities such as Cluj-Napoca, Timisoara, Iasi, Brasov or Sibiu should increase significantly in the coming years.
Consequently, all real estate segments have the chance to improve in terms of quantity (traded/leased areas) and quality (investment returns).
Real estate in the next decade
The stock of modern offices will double by the end of the next decade, from about 3 million sqm, to around 6 million sqm, because both regional cities and Bucharest appear to be significantly underdeveloped relative to the population compared to the developed and neighboring countries.
For the industrial market, we expect the current stock of 3.8 million sqm is to expand to over 7 million sqm by the beginning of 2030, although it is difficult to assess the impact of technological change on logistics activity.
As for retail, the Capital city could support several other projects over the next decade (at least one dominant shopping center), the per capita stock still being a little lower than the capitals of Central and Eastern Europe. The largest increase will, however, come from other parts of the country, including small towns, where the developers seem to concentrate in the next period, including cities with around or less than 100,000 people.