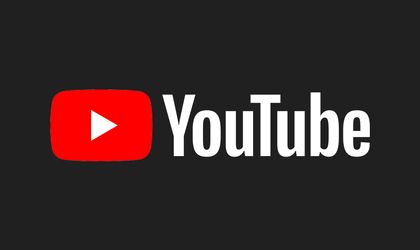 During their leisure time, most Romanian internet users choose to listen to music, and Youtube is the first option for 43 percent of them, while online radios are preferred by 31 percent, according to the study Digital Evolution: Connected Consumer Monitor, conducted by EXACT Business Solutions in June 2018.
Streaming video platforms are watched daily by 27 percent of Romanians who are online, while online gaming is chosen by 23 percent of them.
According to the study, Romanians who spend their free time online are willing to pay to listening to music. Thus, 13 percent access paid music sites or apps on a daily basis.
Another way to relax is by tracking blogs (11 percent), vlogs (10 percent), or reading horoscopes (10 percent). Downloading online movies is also a daily activity for 9 percent of Internet users, but this way of spending time reaches 41 percent if we're looking at weekly consumption.
Information time
The most sought after information, with 41 percent, is the weather, followed by national and international news (39 percent), general culture (20 percent) and health, nursery and diet topics (15 percent).
The information in the last category raises more interest among women, with 20 percent looking up such topics daily, against the 10 percent recorded for male users.
By analyzing the information of interest to the public, both by gender and education, we find that men with higher education are the most news media-oriented. 49 percent of them access such sources, + 10 percent compared to the national average (39 percent).
For young people, however, these topics are not as attractive. Only 29 percent of them choose to read news regularly.
The information is part of the second edition of the Digital Evolution: Connected Consumer Monitor study conducted by Exact Business Solutions in June 2018 on 1,051 respondents between 18 and 65 years old, residents in urban and rural areas and internet users.