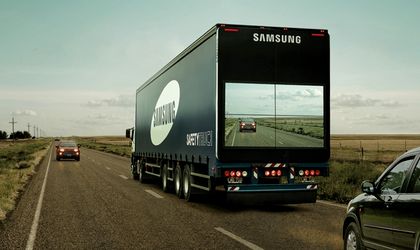 Samsung Electronics presents ten trends that will influence the way we will live next year, but can have an impact also after 2017. Developed with Samsung Design Europe and Foresight Factory, these trends overlaps on a large spectrum of cultural, social and technological evolutions that will define the way we will be living, buying and working the next year.
"We are passing the period in which we were afraid to the competition of the new technologies, in order to reach the era of advanced technology with emotional involvement. The products that have artificial intelligence become life teachers," said Camille Hammerer, head of Samsung Design Europe Trends.
These are the trends:
Minimalism and simplicity: We will give up to the impulse and will replace the mess with the quality. We will fall in love by elegant and minimalist things, with high performances, but also with a simple design.
Ageless society: The Baby Boomers generation accepts the technological potential instead of excluding it. Being connected, learning, creating, working more and being more conscious with the help of the technology, we can defy the aging assumptions.
Artificial Intelligence (AI) and intelligent trainers: The robots are learning not only our language, but also about us, becoming in the end more intelligent on the basis of what they've learnt from our behavior.
The hyphening of emotions: While our actions enter more and more in our daily routine, we are using the technology for escaping and amplifying our emotions. The "mixed reality" experiences that are combining the virtual reality with the augmented reality will help us perceive more intense the entertainment, the trips and the sport.
The story searchers: The tendency of personal development is amplified in the conditions in which many of us are using the technology in order to value every minute of our life.
The next generation of portable devices: We will migrate from accessories of portable monitoring to sensors that can detect the state of spirit or the physic condition and that enhance the performance and the learning rhythm. The digital drugs or the ingestible devices that sound as fiction are entering the market.
The family network: We will see the rise of the families connected to the network, using the technology in order to overcome the emotional, financial, but also physical challenges.
Multi-sensorial experiences: The taste, the smell and the tactile sense are combining with the visual stimulus in order to create a multi-sensorial experience.
The nanotechnology in our TV: The nanotechnology, especially the Quantum Dot particles, will be the next superstar on the TVs segment. We are expecting that it will generate a revolution in the next generation of technology, when it comes to TVs, but also health.
Silent technology for the mind's purification: Today we are check-in our phones on an average of 80 times a day, but the same technology silent technology, such as Gear IconX, offers the finality of the connected product and at the same time un-connected.
Romanita Oprea