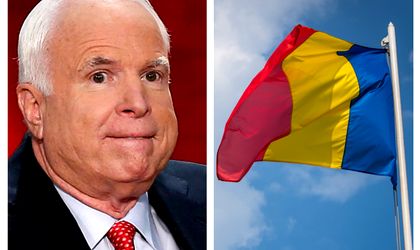 The situation of Romania's political and legal systems was mentioned in the ongoing debate for the US presidency.
American senator John McCain, who is a reluctant supporter of Donald Trump, said that the US would not be in danger if the billionaire becomes the next president.
"I still believe we have the institutions of government that would restrain someone who seeks to exceed their constitutional obligations," McCain said. "We have a Congress. We have the Supreme Court. We're not Romania," he added, according to nytimes.com.
"Our institutions, including the press, are still strong enough to prevent" unconstitutional acts, he said.
McCain has had some interactions with the political system in Romania, in the past. He has talked to Traian Basescu, the ex-president of Romania, and met in the US with liberal leader Alina Gorghiu.
The comment of the Republican of Arizona comes a few months after US Vermont senator Bernie Sanders said it was "unacceptable" that Bucharest had faster internet than most of the US.
In addition, a Romanian who is detained in an American prison said he hacked the private email server of Hillary Clinton, who is seeking the nomination of the Democratic Party for the White House.
Clinton is currently competing against Sanders for the party's support.
Ovidiu Posirca