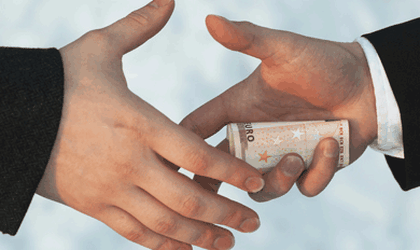 The National Anti-corruption Office (DNA) is investigating Iordache Lazar, the vice-president of the National Agency of Medicines and Medical Devices for bribery and paying someone to use their influence in dealing with a certain matter.
Accordign to a press release of the DNA, Iordache was detained for 24 hours, being accused of promising a management person in the Ministry of Health a 5 percent share from the sums allocated by the Health Ministry for two hospitals.
He was placed in preventive arrest for 30 days, following a decision taken Tuesday evening by the Bucharest Court.
The sums were destined for building a waste cleaning station and for buying medical equipment in these hospitals.
Prosecutors claim that on April 28, he sent RON 126,000 to the person in the ministry so that the budget for those hospitals would be signed.
This bribe came from the funds allocated by the Health Ministry for building the waste cleaning station and acquiring the medical equipment, according to the DNA press release.
Otilia Haraga