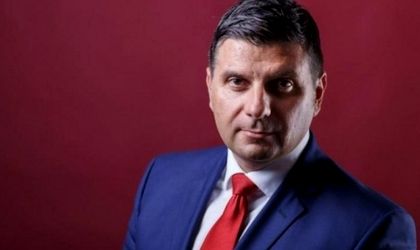 Volkswagen-Audi and Enercon are interested in entering the Romanian market and develop partnerships in the country, Minister for the Business Environment, Commerce and Entrepreneurship Alexandru Petrescu said.
Minister Petrescu visited in Germany the stands of the Romanian companies that exhibited at the Hanovra Messe fair, one of the most important events in the industrial technology sector and held talks with representatives of the German business environment. He met with representatives of companies already present on the Romanian market and that wish to expand their investments, such as Schaeffler and Rittal GmbH, as well as with those of the board of companies interested in developing businesses or to develop partnerships in Romania, such as Volkswagen-Audi and Enercon GmnH.
"German companies present in Romania are mainly involved in production and R&D activities, their development strategies being convergent with the Gov't measures to re-industrialize Romania, stressing transition from the export of raw materials resources to export of high added value products," Minister Petrescu said.
The minister also stressed the importance of the presence of Romanian IT companies at the fair as well as the potential for growth and of expanding internationally. "A large attendance to Hanover Messe represents a way to increase Romania's contribution to the total value of German imports from 1.26 percent to 3 percent," Petrescu said.
Hannover Messe features over 10 exhibitions covering several industry sectors, such as automatization, energy, IT solutions or wind energy production.