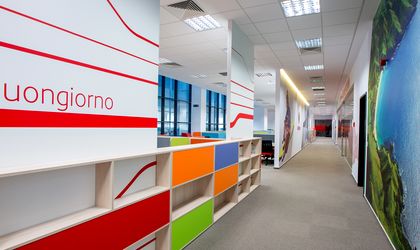 Telecom operator Vodafone Romania has announced it will be expanding its Shared Services Center to a new location in Bucharest, also increasing the number of employees working in the center to 1,000, by the end of the year.
The Vodafone Shared Services Center currently has 800 employees and it rolls out processes such as application management, Machine-to-machine, cloud and hosting, and service- desk for the Vodafone Group and Vodafone operations in the United Kingdom, Italy, Spain, Germany, Hungary and The Netherlands.
The new headquarters where the center will be expanding is the City Offices, which spans on 4,300 square meters. The space can house up to 500 employees and 300 people are already working there. The employees in the City Offices headquarters will be catering for the operations of the Vodafone Group in Germany, Italy and Spain.
The Vodafone Shared Services (VSS) Center was opened in July 2014.
Otilia Haraga