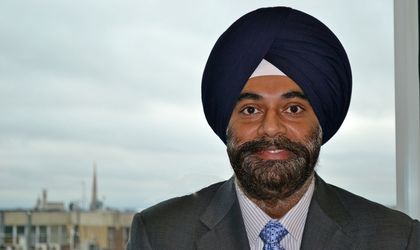 Vodafone's service revenues for the second quarter of the fiscal year 2016-2017 that ended on September 30, 2016 reached EUR 179.2 million, increasing by 3.6 percent, compared to same period last year.
The company had 9,368,604 total customers (mobile, fixed voice and machine to machine) at September 30, 2016, representing an increase of 314,794 users as compared to same period of last year. Out of the total number of customers, 8,683,351 were mobile customers.
Also, Vodafone Romania's Mobile ARPU reached EUR 6.2 over the three months ended on September 30, 2016.
At September 30, mobile postpaid customers represented 41 percent, and prepaid customers 59 percent of the total mobile base. Mobile prepaid base as a percentage of total mobile base increased by 0.6 percentage points as compared to the previous quarter.
"Our focus on providing innovative and best in class services translates into a continuous increase of our users base," said Ravinder Takkar, president and CEO of Vodafone Romania.
Data usage increased by 102.5 percent for the quarter ended September, compared to the same period of last year, driven also by the higher smartphone penetration that increased by 5.5 percentage points in the quarter ended September 30, compared to the same period of last year.
Georgiana Bendre