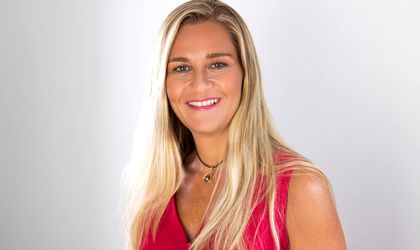 Vodafone Romania recorded service revenues of EUR 186 million in the quarter that ended of September 30 2017, up 4.1 percent versus the same period of last year, while the number of customers gained 4.1 percent to 9,754,823 (mobile, fixed voice and machine to machine).
Out of the total number of customers, 9,037,191 were mobile customers.
The company's mobile ARPU was EUR 6.1 over the three months ended on September 30.
At September 30, 2017, mobile postpaid customers represented 40 percent, and prepaid customers 60 percent of the total mobile base. Mobile prepaid base as a percentage of total mobile base increased by 0.4 percentage points as compared to the previous quarter.
Vodafone said that data usage gained 90 percent in the quarter ending on September 30. The company has recently launched Supernet 4.5G, which is designed to offer enhanced optimization for video streaming, stronger built-in security and more bandwidth.
"The latest quarter was marked by the launch of innovative offers, such as Vodafone Pass, which led to sustained increase of our customer base. We also continued to focus on network upgrade, materialized through the recent launch of Supernet™ 4.5G, and brought best-in-class experience to our users, as recognized by Ookla's confirmation of our network superiority through The Fastest Mobile Network in the country award," said Murielle Lorilloux, CEO Vodafone Romania.