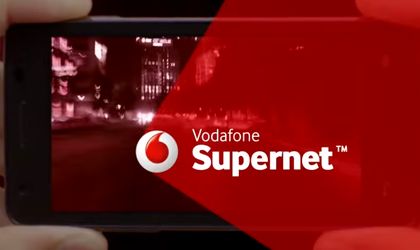 Vodafone Romania has signed a partnership with Netflix providing Vodafone subscribers access to the video streaming service to watch TV episodes and movies from smartphones, through the 4GTV+ service. The announcement was made on Friday today by Vodafone CEO, Ravinder Takkar, at Webstock 2016. Vodafone subscribers can get three-month access to Netflix services.
The 4GTV+ application will offer clients the possibility of accessing up to 72 hours backwards the content transmitted through the TV channels from the application. The clients that subscribe to the 4GTV service will get access to the Netflix service for three months and afterwards, it can be acquired from Vodafone and payed at the same time with the bill for the mobile services.
"After almost a month of launching the supernet 4G+, we thought of bringing innovation. Romanians use more and more internet at home and they want to enjoy it from their smartphones. Romanians love smartphones and they love watching videos on them, 85 percent of the Romanian users of mobile watch at least one video per day, especially the young generation, " says Takkar.
This is why Vodafone signed a partnership with Netflix. The application will be available starting October 3. The access to 4GTV+ will be included in the Vodafone subscription starting from the tariffs of Red19.
"We have international members, over 3 million members in Romania. Our members are watching more and more content, " said Chris Whiteley, VP Business Development, EMEA at Netflix.
Netflix was launched on the Romanian market in January this year.
Georgiana Bendre