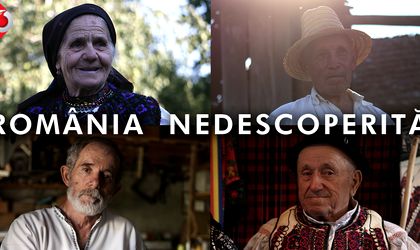 Telecom operator Vodafone Romania launched the campaign "Romania Nedescoperita" (The Rediscovered Romania), that promotes the Romanians recognized by the Ministry of Culture, The National Comission for the Salvage of the Imaterial Cultural Patrimony, as the Tezaure Umane Vii (Alive Human Treasure) for maintaining the authentic Romanian traditions.
Every Tuesday, at 19.00, the Facebook page "Rediscovered Romania" will host a live transmission that will have as guest people that will share their traditions and will answer the questions addressed directly by users.
The live transmissions will be realized in the isolated locations where the guests live, that cover different country's areas, through the network Vodafone Romania, Supernet4G+.
"With the help of the technology, Vodafone presents to the whole world a rediscovered Romania, isolated by the urban area, that few of us get to know directly," said Laura Barbu, brand director and marketing communication, Vodafone Romania.
The Alive Human Treasures that will become the central characters of the campaign "The Rediscovered Romania" are Matusa Floare, keeper of the traditions in Negresti-Oas, the Satu Mare County, doina singer Nicolae Pitis from Lapus, Maramures County, Nicolae Muntean, painter of icons in Vinerea, Alba County, and Dumitru Sofonea (Mos Sofonea), furrier artisan from Dragus, Brasov County.
The campaign "Rediscovered Romania" is promoted through various channels including online, TV and the Vodafone stores in the whole country.
Romanita Oprea