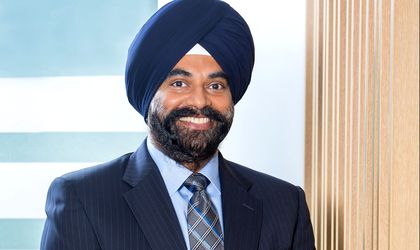 Vodafone Romania launches the campaign celebrating its 20 years anniversary, by offering free unlimited data traffic on February 14, 2017, to all its mobile customers. Thus, the operator's more than 8.7 million mobile prepaid, postpaid and enterprise users will have free unlimited access to browsing, streaming and social media in Supernet™ 4G+ on Valentine's Day.
"This is a very special year for the first mobile digital network in the country, as we are marking our first 20 years of service in the benefit of our customers. We will celebrate with them along this entire year and I am happy to announce a gift we prepared for them: the possibility to enjoy for free and with no limits the best performing network in the country on Valentine's Day. This is only the first of a series of surprises to come", said Ravinder Takkar, president and CEO, Vodafone Romania.
Vodafone Romania is the first telecom operator to have offered free unlimited data for its customers, in September 2015 and then in February 2016 for the entire country, in February-March 2016 for the Bucharest subway and in September-October 2016 in Iasi and Cluj.
The Vodafone brand has been present on the Romanian market since 2005, after buying Connex, which launched its services in 1997. Along its history on the local market, the operator has been investing in innovation, being the first to provide GPRS (2001), then 3G (2005) and 4G services (2012). The first Call Center Service (1997), the first corporate foundation (1998), the launch of short message service – SMS – or data and fax services (1998), the first automatic speech recognition service (2014) are among the premieres marked by Vodafone Romania on the local telecommunications market.
Vodafone Romania is a subsidiary of Vodafone Group, one of the world's largest telecommunications companies which provides a range of services including voice, messaging, data and fixed communications. Vodafone has mobile operations in 26 countries, partners with mobile networks in 49 more, and fixed broadband operations in 17 markets. As of December 31, 2016, Vodafone had 470 million mobile customers and 14.3 million fixed broadband customers.
Romanita Oprea