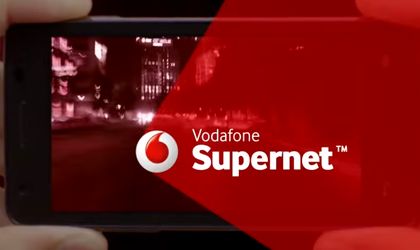 Telecom operator Vodafone Romania has launched its 20 years brand campaign called "You have the power to make your future."
The TV spot presents the story of a child from a Romanian isolated village whose dream of becoming a teacher is marked in key-moments when he was helped by the innovations in technology and the services offered by Vodafone Romania during the 20 years. The campaign will be present on TV, radio, print, digital and outdoor.
"During its 20 years history in Romania Vodafone brand changed in god the people's lives through technology and supported them to follow their way through innovation. The story of the campaign spot will be supported through other innovative initiatives that we'll launch this anniversary year," said Laura Barbu, brand director and marketing communications, Vodafone Romania.
For Dragobete they can enjoy the video content of YouTube, to shop online and to make wishes to the dear ones.
Vodafone has been present on the Romanian market since 2005, when it acquired Connex, which was present on the market since 1997.
The telecom operator said it would provide free mobile internet for its users on February 24, when Dragobete, the Romanian version of Valentine's Day, is being celebrated.
Georgiana Bendre