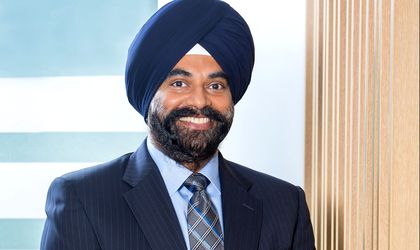 The Vodafone Romania Foundation announced its support for the renovation of Constanta Hospital's Newborn Section by doubling the amount that will be raised through a national donations campaign to be developed by Children's Heart Association and Give Wings Association.
The announcement was made by Vodafone Romania's president and CEO, Ravinder Takkar, within the Vodafone Romania Foundation Annual Gala. The necessary amount for the renovation is EUR 1.3 million.
Takkar added that Vodafone Romania Foundation would also provide a telemedicine solution that will allow doctors to monitor children from outside the hospital or to transmit vital medical data or make video conference with specialized doctors from other hospitals in Romania or abroad.
This year, the "Education Award" went to the Foundation for SMURD's project "Be prepared!" caravan, which educates people all over the country to deal with natural disasters and emergency situations.
Along its 18 years of activity, the Vodafone Romania Foundation financed 1,000 programmes in healthcare, education and social services, having as beneficiaries children, youngsters, elderly, physically, socially or economically disabled people.
Georgiana Bendre