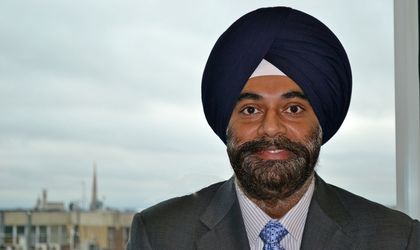 Vodafone Romania expanded the international coverage of its 4G roaming services to over 100 countries including Bulgaria, Cyprus, Moldova and Slovakia.
4G roaming services are now available also to customers who travel to Bahamas, Bolivia, Bulgaria, Cyprus, Costa Rica, Ecuador, Honduras, Man Island, Faroe Islands, Iran, Jamaica, Mongolia, Pakistan, Moldova, Slovakia and Tanzania.
"By exceeding this threshold, we strengthen our roaming leadership position and enable our users to roam in over 100 destinations worldwide. Thus, users travelling overseas benefit from extended best-in-class 4G mobile services, which provide high speed connections for video, music streaming and web surfing, suitable both for working and for entertainment," Ravinder Takkar, President and CEO Vodafone Romania, stated.
Vodafone is the first telecom operator in Romania to have launched 4G roaming services, in 2013, and its offer includes bonuses of monthly roaming benefits with no additional costs besides the subscription.
In order to have access to 4G roaming, users need to activate the service, to be in an area with 4G coverage, to have a 4G compatible device and SIM, to have a 4G subscription or an extra-option and activate roaming services at least 24 hours before leaving the country.
Georgeta Gheorghe