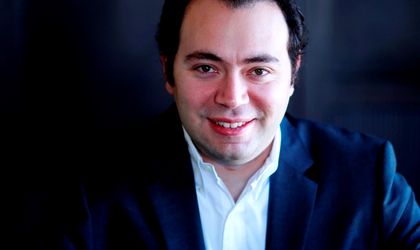 Mostafa El Beltagy, currently head of Vodafone Group Marketing Global Projects, will take over the role of Vodafone Romania's Consumer Business Unit director starting March 2018.
He is replacing Andrea Rossini, who will be appointed Vodafone Italy's Consumer Digital director.
El Beltagy joined Vodafone in 2009 and held various management roles in prepaid, both segment and marketing, in Vodafone Egypt and Vodacom South Africa. Between 2014 and 2017, he led customer value management, big data, pricing and commercial strategy for both consumer and enterprise business units of Vodafone Egypt, driving growth in customer satisfaction and market share.
"I want to thank Andrea for his contribution and wish him the best of luck in the new role. His focus on customer and passion for brand have driven a more consistent experience for Vodafone Romania's customers over the last years. He is a very people oriented leader and will leave a strong team behind him," said Murielle Lorilloux, CEO of Vodafone Romania.
Rossini joined Vodafone Romania's team in 2013, a role in which he drove growth in market position and achieved leadership position in customer satisfaction. Prior to Romania, he worked for Vodafone Italy from 1999 as manager Inter Operator Relations. He then joined the Vodafone South Europe regional team as manager Commercial Operations Initiatives. He held various senior marketing roles in Vodafone Italy both in consumer and enterprise and was appointed Consumer Sales & Distribution director in 2011.