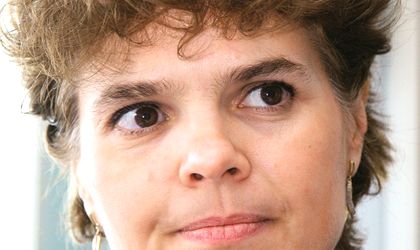 Vodafone Romania saw a decrease in service revenue in the third financial quarter which ended December 31, 2009, compared to the same period of the previous year. "In Romania service revenue declined by 23.8 percent, with voice revenue declining by 24.7 percent, as competition remained intense and new promotional deals resulted in lower effective pricing," said Vodafone's global representatives. However, the mobile operator added 128,000 net customers, taking it to a total of 9,663,000 by December 31, 2009.
"In the quarter ended December 31, a significant number of users chose the services offered by Vodafone Romania. Last year, we saw a decrease of over 20 percent in the local telecom industry, which makes us keep on focusing on making our business more efficient and addressing the customers' current needs," said Liliana Solomon, Vodafone Romania CEO. Total ARPU (Average Revenue per User) for the 12 months rolling ended December 31, 2009 reached EUR 8.1, while Mobile ARPU consolidated for the same period was EUR 8.
Postpaid subscribers accounted for 38.1 percent and prepaid for 61.9 percent of Vodafone Romania's total subscriber base in the quarter ended December 31, compared to 37.9 percent versus 62.1 percent in the same period last year. This is the equivalent of an annual growth of 0.9 percent in the postpaid subscriber base.
Vodafone, the second largest telecom operator in Romania, posted revenues in excess of EUR 1.1 billion for the year ended March 31, 2009 and a 0.7 percent growth year on year. Its main competitor is Orange.
Otilia Haraga