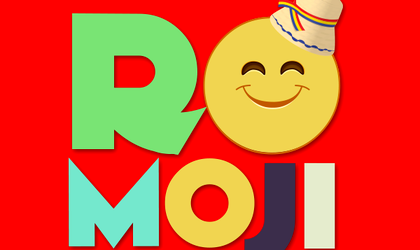 Vodafone Romania will create the first "emoji" that expresses the word "dor" (longing), starting from the Romanians' vision about this word. The answers to the question "What does longing means to you?" have been collected both physically, by a Vodafone mobile team, and online, on the Facebook page Emojioneaza, through the users' comments. They are illustrated by Vodafone Romania through a series of personalized "emoji" and the most representative ones of them will be voted. 
The Romanians will be able to vote the image that expresses the best the word "longing", until the August 17, by accessing DOR on the Emojioneaza page. It's available at the following link https://apps.facebook.com/primul-emoji-de-dor/ for desktop and at http://bit.ly/2a9sNgI for the mobile. The image that will get the most amount of votes will be included in the Romoji application, the first collection of "stickers emoji" with Romanian specific, launched by Vodafone Romania, and that it can be downloaded for free from AppStore and Google Play.
The images that are seen most often in the Romanians' answers are related to the closest persons, the preferred food made by the mother or the special moments spent with the friends.
"The fact that only us, the Romanians, know exactly what you feel and how it is to miss something or someone motivated us to think, along with all the Vodafone prepaid users, an authentic 'emoji', unique in the world," said Laura Barbu, director, Brand and Marketing Communications at Vodafone Romania.
The creation project of the first "emoji" that expresses the word "longing" is part of the communication platform for the Vodafone prepaid named "Emojioneaza", launched in April 2016, which encourages the users to communicate creatively and to express their emotions with the help of the "emoji". At present, the communication platform supports the promoting of the summer offer for Vodafone prepaid.
Romanita Oprea