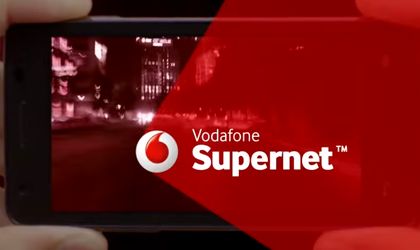 Vodafone Romania has been certified for the fourth consecutive year as the Best in Test mobile network in Romania, obtaining the highest total score for the quality and performance of its data and voice services, after measurements on all Romanian mobile networks conducted by the independent auditor P3 communications during November and December 2017.
Also, the results of the tests conducted by P3 communications show that Vodafone Romania has achieved the highest score for mobile data services and provides the Best Web Browsing and YouTube Video Performance overall compared to the other operators.
"Shortly after the launch of Supernet™ 4.5G, our network is recognized again as the best in the country. I want to thank and congratulate our team of network engineers which made this possible and which, in my view, is the best in Romania."said Murielle Lorilloux, CEO Vodafone Romania.
Compared to other Romanian mobile networks, the measurement shows that Vodafone Romania's network was Best in Test and Best in Data in the Mobile Benchmark Romania test conducted by the independent auditor P3 communications between November 23rd and December 16th, 2017. The performance benchmark measurement campaign was carried out in more than 40 localities – big cities, small cities, rural localities – and connecting roads covering the Romanian territory and included more than 35,000 voice and data tests. The localities have been randomly chosen by P3 communications and included Aiud, Alba-Iulia, Beclean, Botosani, Braila, Bucuresti, Cernavoda, Cluj-Napoca, Constanta, Craiova, Deva, Gura Humorului, Iasi, Pitesti, Tecuci, Timisoara, Tulcea, Vama, Vaslui.
The testing methodology is updated every year by P3 communication in order to reflect the increased customer expectations, the availability of the latest mobile technologies in the respective country and to stress mobile networks at their maximum capabilities.