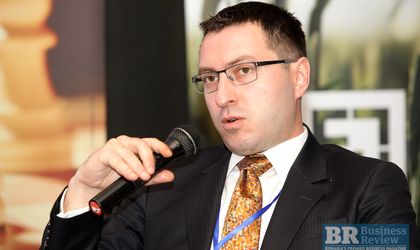 Real estate investors are constantly looking at Romania but the "issue we see is that at this moment there are few projects that can be acquired", according to Vlad Tanase, partner at law firm NNDKP.
"We have clients interested in buying commercial centers and realized there are few projects on sale. On offices, some projects are for sale, but the opportunities for investments are few – either too expensive or of small value," said Tanase in the second day of the Foreign Investors Summit, the 3-day exclusive event organized by Business Review.
He said that investors did not find mid-projects with values between EUR 30 million – EUR 70 million on the local market.
The partner suggested that the transactions in the market will intensify once the yields on the property market start to fall if we look at a regional perspective.
The prime office yields in Bucharest stand at 7.5 percent in 2017, according to a forecast by JLL, the real estate consultancy. By comparison, the yields for office projects in Budapest, Warsaw and Prague stand at 7 percent, 5.25 percent and 5 percent, respectively.\
JLL predicts that the real estate investment market will stay in the EUR 1 billion band in 2017, similar to last year.