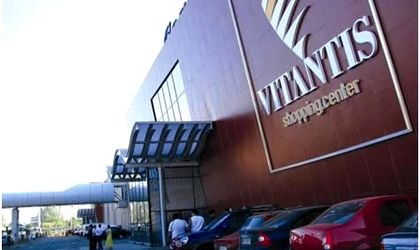 Vitantis Shopping Centre will undergo a substantial redesign which will include a partial conversion of the existing commercial space, according to decision of Revetas Capital Advisors, the owner of the retail project that has over 36,000 square meters of leasable area.
The owner of Vitantis said it made this move in response to changes in the retail environment and the surge of e-commerce industry.
"The property is located in a densely populated area, only 15 minutes' drive from the city center, and offers many reconversion opportunities. Revetas will focus on a full repositioning strategy of the asset that does not exclude a utilization reconversion option," said Radu Boitan, investment director of Revetas.
The company will work with tenants to wind down the operations of the gallery in the first quarter of this year.
The gallery is anchored by Carrefour hypermarket, which will close down on January 15. Carrefour said the employees from this unit will be transferred to other stores in its network.
Other retail units (including Praktiker, Casa Rusu, Diego) will continue to operate as being justified by the performance and customer demand.
"Revetas has explored a range of opportunities for Vitantis, and is committed to improving the property through a total overhaul and repositioning as the only viable solution providing sustainable value over long term" explained Vlad Dragoescu, managing director of Vitantis SRL.
Revetas, the real estate investment manager, is present in several CEE markets and has offices in London and Vienna.
Vitantis opened in 2008 and was taken over by Revetas in 2014.