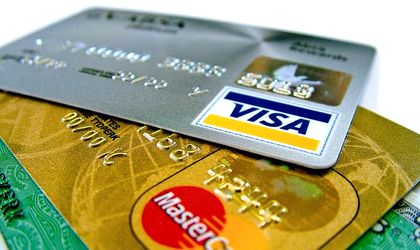 Visa will launch a program of premium offers for Romanians who own a Gold Visa Platinum or Infinite card, by which they can benefit from discunts and facilities from the local and foreign merchandisers.
The program has several pillars that covers a range of premium goods and services from the sectors preferred by Romanians for car payments, respectively tourism, entertainment, restaurants and stores.
"Romanians who own a premium Visa card spend in average eight time more per year to the merchandisers compared with the Visa Classic and Visa Electron cars owners. Our data shows that four from five transactions made by cards are shopping in stores, and only one transaction is cash withdrawal. It's a payment behavior that we encourage and reward, this is why we developed a premium program," said Catalin Cretu, general director Romania, Croatia, Malta and Slovenia, within Visa Europe.
To get a Visa premium card, the clients have to fulfill a series of conditions established by the bank, such as the income level, which can start from RON 2,500 net monthly in the case of Visa Gold or financial assets of over EUR 200,000 in the case of Visa Infinite.
During July 1 2015-June 30 2016, Romanians spent to the foreign merchandisers 14 times more by premium Visa cars than bi-Classic Visa and Electron and made six more payments in foreign physical stores and online.
The owners of Visa cards who travel in foreign countries can pay to more than 40 million merchandisers worldwide and approximately nine million merchandisers from Europe, say the representatives of Visa.
In the program are included 30 Visa Premium cards types of debit and credit, emitted by 14 banks from Romania: Alpha Bank Romania, BCR, Romanian Bank, Banca Transilvania, Bancpost, BRD – Groupe Societe Generale, Credit Europe Bank, ING Bank, Marfin Bank Romania, Patria Bank, OTP Bank Romania, Piraeus Bank Romania, UniCredit Bank, Veneto Banca.
Georgiana Bendre