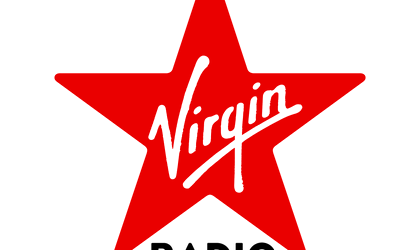 The innovative radio brand, Virgin Radio, launches today in Romania, in partnership with the French media company 'Lagardere Active Radio International', a media operator in the country.
Virgin Radio will broadcast throughout Romania on the former Radio 21 frequencies.
"Our really positive experience with Virgin Radio in France made us expand our business collaboration to Romania. In a market that has been stable for the past few years, we felt the need to challenge the status quo and take on the industry giants… and what better brand to do that with, than one who has disruption in its DNA?" said Daniel Galinski, the CEO of Lagardere Active Radio International.
Broadcasting in multiple languages and a variety of music formats in North America, Europe and Asia with 24 million listeners worldwide, the Virgin Radio brand is known internationally for innovation and a sense of fun. It's famous for being a challenger.
Ian Grace, president of Virgin Radio International said : "our very successful relationship with Lagardere in France goes back many years and we are now delighted to have been invited by Lagardere to launch a national station in Romania. We can't wait to hear the new sound of Virgin Radio Romania headed up by a fantastic team from Lagardere".
As part of the world-famous Virgin Radio International, Virgin Radio Romania will be able to benefit from the know-how and expertise of other Virgin Radio stations worldwide, adjusting at the same time to local market needs. It will be a station targeting the young generation, who are always in need of something new and innovative, whether in music, technology or entertainment.
Some of the most representative voices of the new generation will be part of the team. Among them, Andrei Lacatus (Shurubel), Bogdan Ciudoiu and Ionut Bodonea, will be hosting the new morning show, Virgin Tonic.
Georgiana Bendre