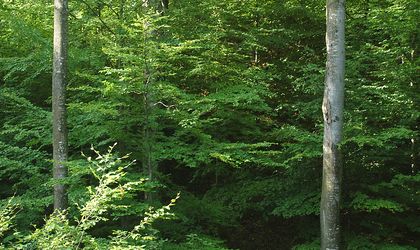 Virgin forests in Romania, estimated to span around 200.000 – 300.000 hectares will be included in a national catalogue after being validated by specialists, announced the new general manager of the National Department of Forests (RNP) – Romsilva, Ciprian Pahontu.
"There is a ministerial order in 2012 that establishes criteria and technical parameters for virgin forests, and a 2005 study which will be taken into account in this regard, and together with the Forest Guard we will validate these surfaces which are presumed to fulfill the criteria for virgin forests," Pahontu stated.
The forests found to meet the criteria will also be added to the appropriate functional category, he added, explaining that a T1 category would mean total non-interference in these areas.
According to the Romsilva representative, Romania is estimated to have some 200.000 – 300.000 hectares of virgin forest, which will be verified by the specialists.
"We will go to virtually every area that exists on this presumptive list and will verify the criteria. We have virgin forests across the country, but mainly in the south-west, Caras-Severin, Mehedinti, but also in Muntenia, areas where there was no accessibility. For now, we have no estimate on how many areas are in the public sector or the private sector, but the authority will have to consider compensation measures for private owners who are in these areas," said Pahontu.
The ministry order for the formation of the national catalogue was given on May 24 and citizens and interested organizations may submit opinions / proposals / suggestions within 30 days of its publication on the website of the Environment Ministry.
Natalia Martian