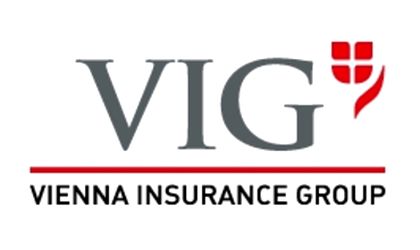 Vienna Insurance Group companies have posted a 16.6 percent rise in profits and a 30.3 percent premium growth on the Romanian market in the first three quarters of 2016. Overall, Vienna Insurance Group's profit stood at EUR 301.3 million and the rise in premiums to around EUR 7.0 billion.
VIG's profit before taxes rose in the first three months of 2016, with the CEE markets contributing to around 65 percent of profits. In Hungary profit rose by 41.6 percent, in Romania by 16.6 percent and in the Turkey/Georgia segment increased by 80.4 percent. The Baltic region was the sole exception, recording a EUR -7.8 million primarily due to start-up losses for the newly founded insurance company Compensa Non-Life.VIG's profit before taxes of EUR 301.3 million means it is on target in terms of profit development, a report by the Group stated.
Overall, the Group's premiums rose by 0.7 percent. When adjusted for single premium business, premiums rose by 4.7 percent. Vienna Insurance Group companies recorded good premium growth in several markets, such as in Hungary 14.2 percent, Romania 30.3 percent or Turkey/Georgia 15.6 percent. Premium growth was consistently positive in property and casualty. VIG recorded significant growth in motor third party liability, casco and the non-motor lines of business.
The Group's combined ratio after reinsurance, not including investment income, stood at 97.9 percent in first to third quarter of 2016.
Group investments including cash and cash equivalents were EUR 36.5 billion as of 30 September 2016. VIG earned a financial result of EUR 703.2 million (-10.0 percent) in the first three quarters of 2016.
"The interest rate environment is a challenge that all European insurers now have to face. Given these circumstances, we are very satisfied with our profit development, which is in line with the target we announced for 2016," said Elisabeth Stadler, CEO of Vienna Insurance Group, adding: "Overall, the results show that the decision to exercise restraint in the traditional single premium life insurance business was correct."
Georgeta Gheorghe