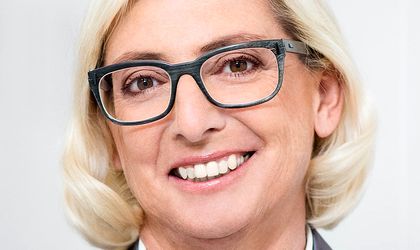 Vienna Insurance Group (VIG) registered an increase in profit in the first half of  2017 primarily due to improvements in the combined ratio and financial result, particularly in Romania (62.9 percent) and Poland (58.4 percent).
This was mainly due to the measures taken for long-term improvement in the motor insurance business in both countries.
Austria, the Czech Republic, Slovakia and Poland were among the countries making the largest absolute contributions to profit.
"All of the key figures in our 2017 half-year report show an improvement compared to the same period last year. We are also working consistently and efficiently on our 'Agenda 2020' management programme, which has made significant progress since the last quarter, particularly in the assistance area," said Elisabeth Stadler, CEO of Vienna Insurance Group.
VIG generated EUR 4.97 billion in Group premiums, representing an increase of around one percent compared to the previous year. Growth continues to be affected by the decrease in single-premium life insurance business (-24.4 percent). Excluding single-premium products, the increase was 5.2 percent.
Profit (before taxes) was EUR 220.5 million, around 10 percent higher than in the first half of 2016.
The financial result was EUR 488.4 million, representing a year-on-year increase of around 9 percent.
The Group's combined ratio after reinsurance improved significantly to 96.9 percent compared to the same period last year (97.9 percent).
The Group's investments including cash and cash equivalents were EUR 36.8 billion at the end of the first half of 2017.
A new VIG assistance company has just been established in Romania. The assistance company successfully established in Bulgaria in 2015 will now also start to provide travel assistance for VIG Group companies in Macedonia and Serbia from autumn 2017.