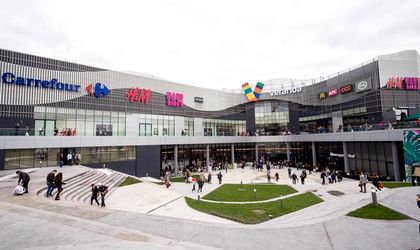 Optim Project Management has worked on Veranda Shop & Stay Obor, the commercial center developed by Andrei Pogonaru in Bucharest. 
Optim PM started working on the site in August 2015 with a team of 14 professionals and has been providing project management, cost management and tenant coordination services. The firm worked to coordinate the construction of the project and deliver the solution.
With an investment of EUR 60 million, the scheme is bringing a modern feeling in Obor area. Veranda Shop & Stay Obor has a leasable area of nearly 30,000 square meters and includes a Carrefour hypermarket, shops, restaurants, cafes, an entertainment area, ice rink, a green area and 1,200 parking places.
David Evans, the general manager of Optim PM, said: "Our extensive experience in the retail sector has helped us to work in collaboration with the Mr. Pogonaru 's team to deliver the Client's vision for the project."
Optim Project Management has also worked on ParkLake.
Georgiana Bendre